Starting Nov. 8, you will notice a new look when you log into the web version of SmartHub.
SmartHub will still offer all the great features like paying your bill, setting up autopay and seeing your usage patterns. The new design is meant to give users a more modern look and to improve the experience they have using it. The SmartHub app for your phone or mobile device is not changing.
Below is what the new payment account overview screen will look like.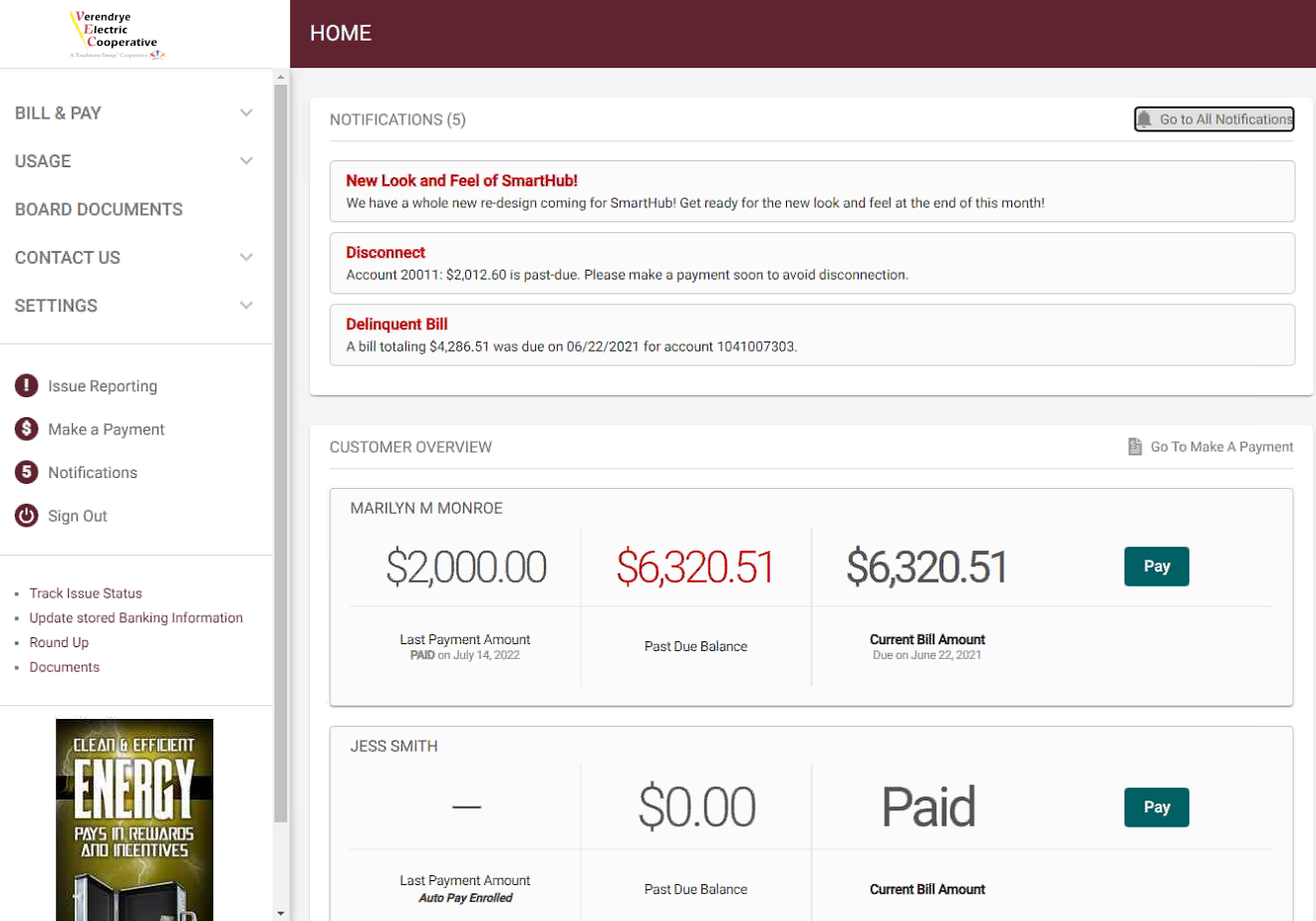 To sign up for SmartHub on a computer, you can go to our website, www.verendrye.com and click on the icon in the upper right corner of the page. For either the mobile app or computer version, you will need your Verendrye account number and a valid e-mail address to create an account. To sign up for Smart Hub on your mobile device, find the SmartHub app for Apple or Android and download it.
This is what the new payment screen will look like on the web version.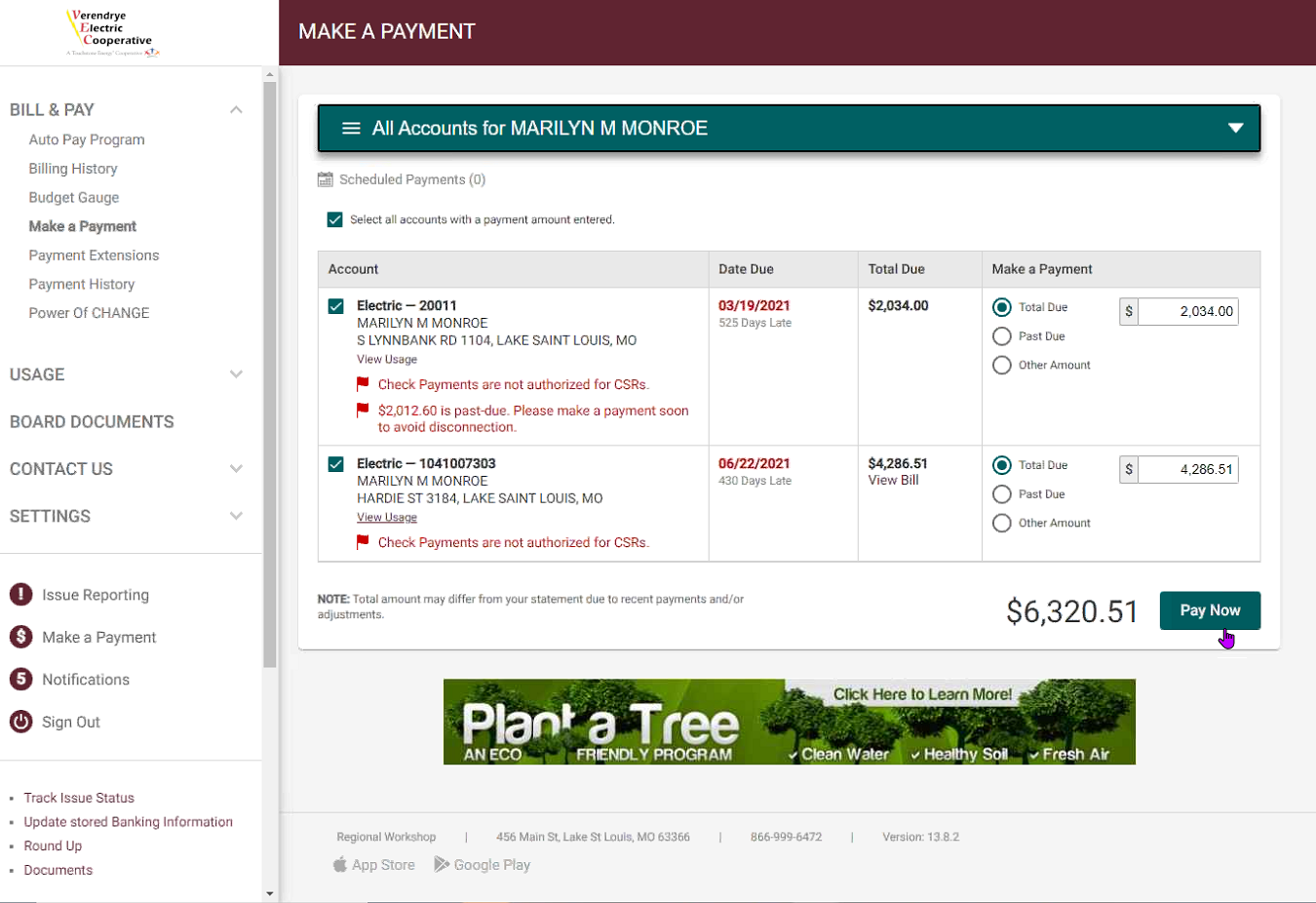 Another great feature of SmartHub is you can track your usage down to the hours.
Here is what that looks like.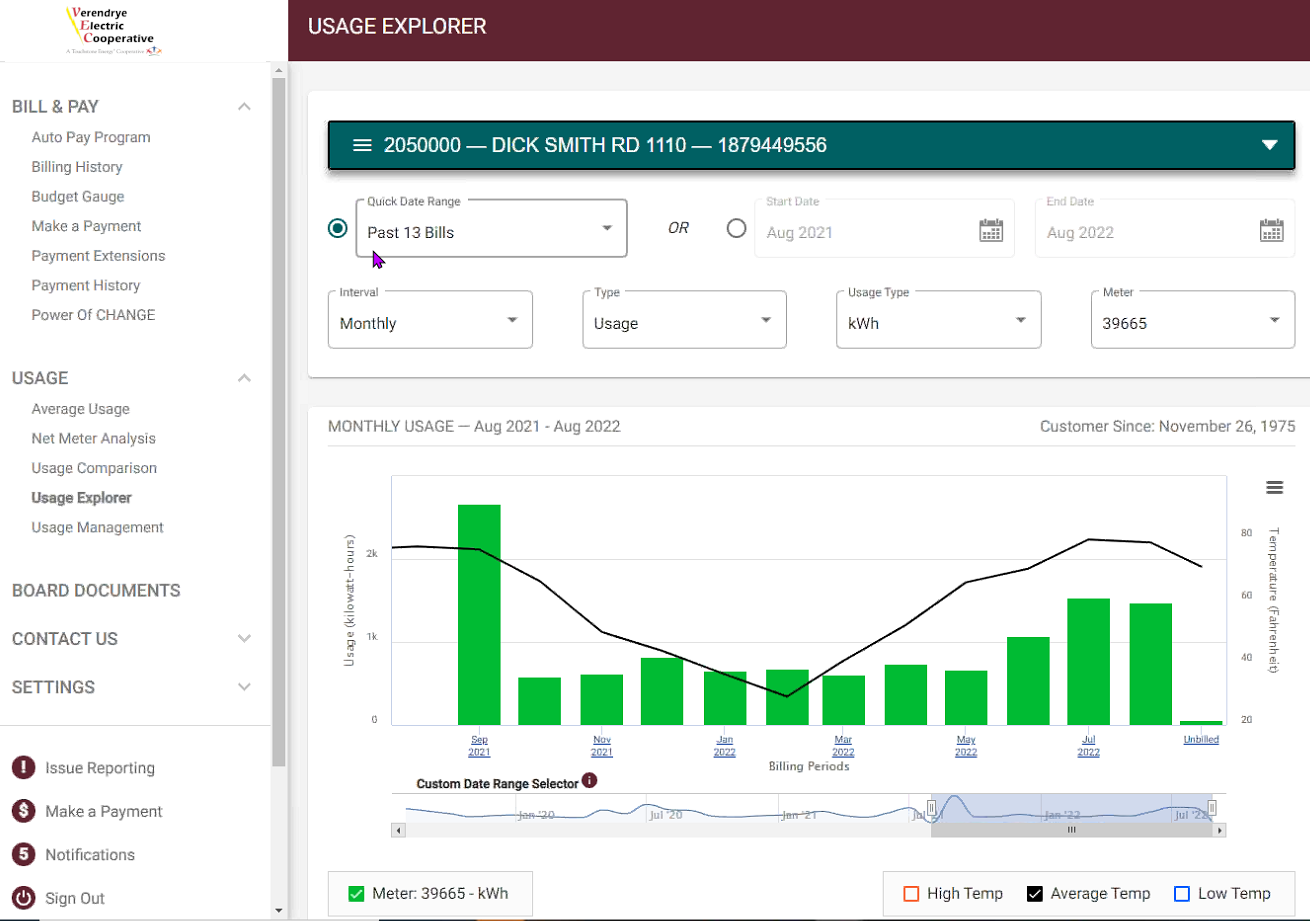 There are five main reasons Verendrye Electric encourages its members to sign up for a digital account and go paperless:
You gain the convenience of checking your account and paying your bill on the go.

You don't have to worry about your bill being lost in the mail.

You receive 50 cents off your bill each month by choosing paperless.

You can check your usage patterns with our SmartHub app.

You can choose to receive alerts and notifications regarding your account and Verendrye events.
If you need help signing up, contact us at 800-472-2141.