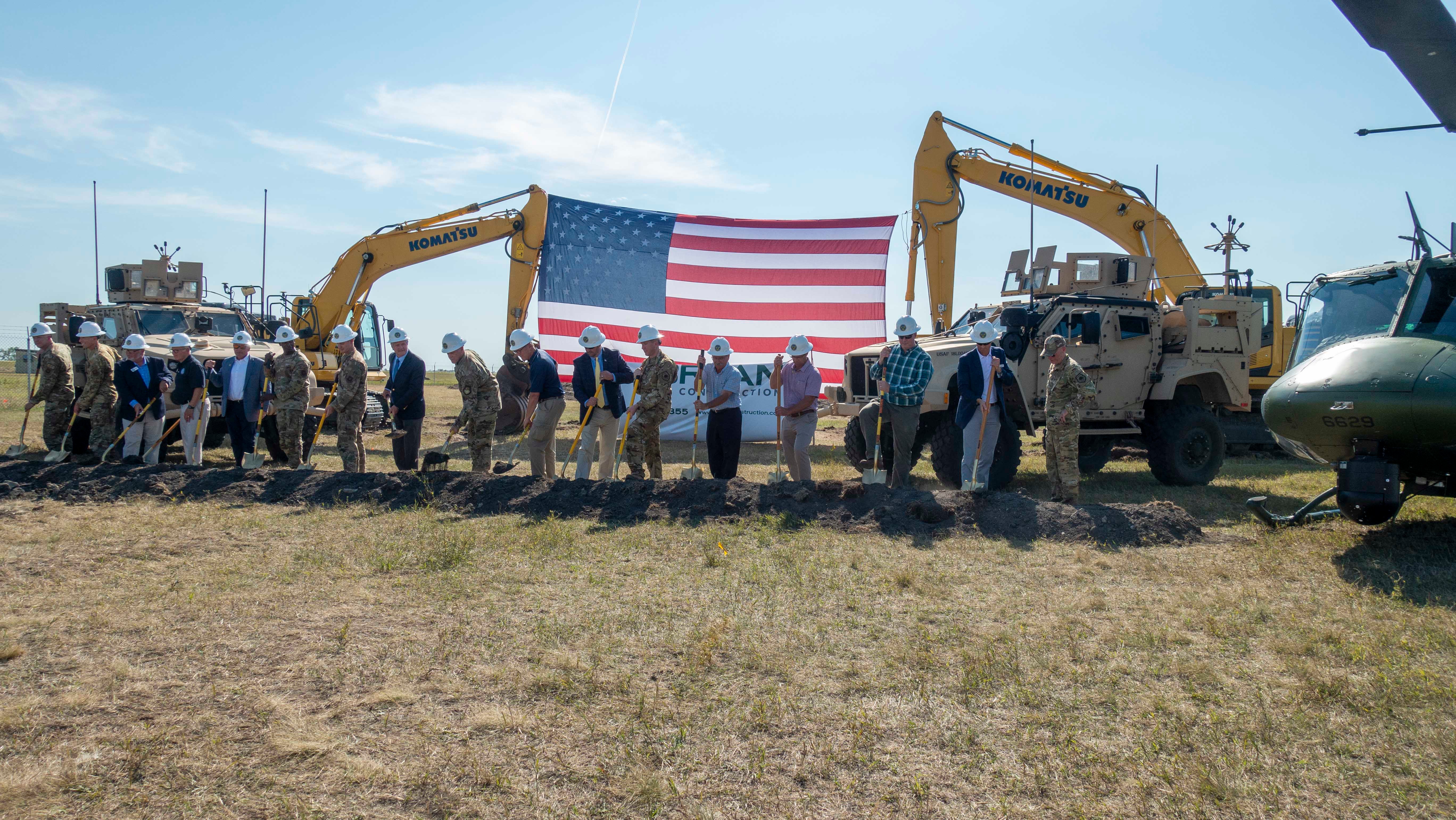 The Huey helicopter, an iconic and nostalgic helicopter that flew missions during the Vietnam War will soon be replaced at the Minot Air Force Base with new MH-139 Grey Wolf Helicopters as part of a $140 million project to enhance missile field security.
Dignitaries gathered on the Minot Air Force Base in August for a groundbreaking ceremony for the new facility. It includes 133,000 square feet of hangars and buildings to house 35 airmen working 24-hour shifts. The base will go from having 8 Hueys to 11 Grey Wolf aircraft.
"This facility is second to none," said Gen. Thomas Bussiere, Commander of the Air Force Global Strike Command. The project is expected to be completed in.
Gen. Bussiere was on hand for the ceremony, as well and U.S. Sens. John Hoeven and Kevin Cramer and other state and local elected officials. Gen. Bussiere said the facility is critical to providing security for the missile fields 24/7 in all conditions because nuclear deterrence is the most important mission for our nation.
According to the U.S. Air Force's website, af.mil, The Huey entered the Air Force inventory in 1970 to provide search and rescue capabilities. Its mission expanded to include missile security and support for distinguished visitors, survival school and test support.
Col. Phillip Bryant, commander of the 54th Helo Squadron who has flown Hueys for over 20 years, said people loved the Hueys, but their time in the missile security is past due.
"We have Hueys here on this base that have flown combat missions in Vietnam," Bryant said.
The Grey Wolf Helicopters will be more efficient, faster and will have more firepower. In addition to their military mission, they can also be used for search and rescue for North Dakota civilians if needed.
Sen. John Hoeven helped secure funding in Congress for the project. He said it took 8 years to finally get the funding in place. He recalled being told how pilots flying the Hueys at night couldn't see their gauges without using an external light.
"We got it and we're here and now we are going to build this thing," he said.
Sen. Cramer said this is an important part of the Ground Based Strategic Deterrent plan that includes upgrading all of the Minuteman missiles to Sentinel missiles. The Minot Air Force Base is the only base that has both nuclear missiles and B-52 Bombers with nuclear capabilities.
"Minot Air Force Base plays a historic and critical role in the defense of our nation, housing two out of three legs of the nuclear triad," Cramer said. "When the world sees the B-52 bomber, the new Sentinel missiles, and now the MH-139, it's a reminder to the world of our lethality. It's true: only the best come North."