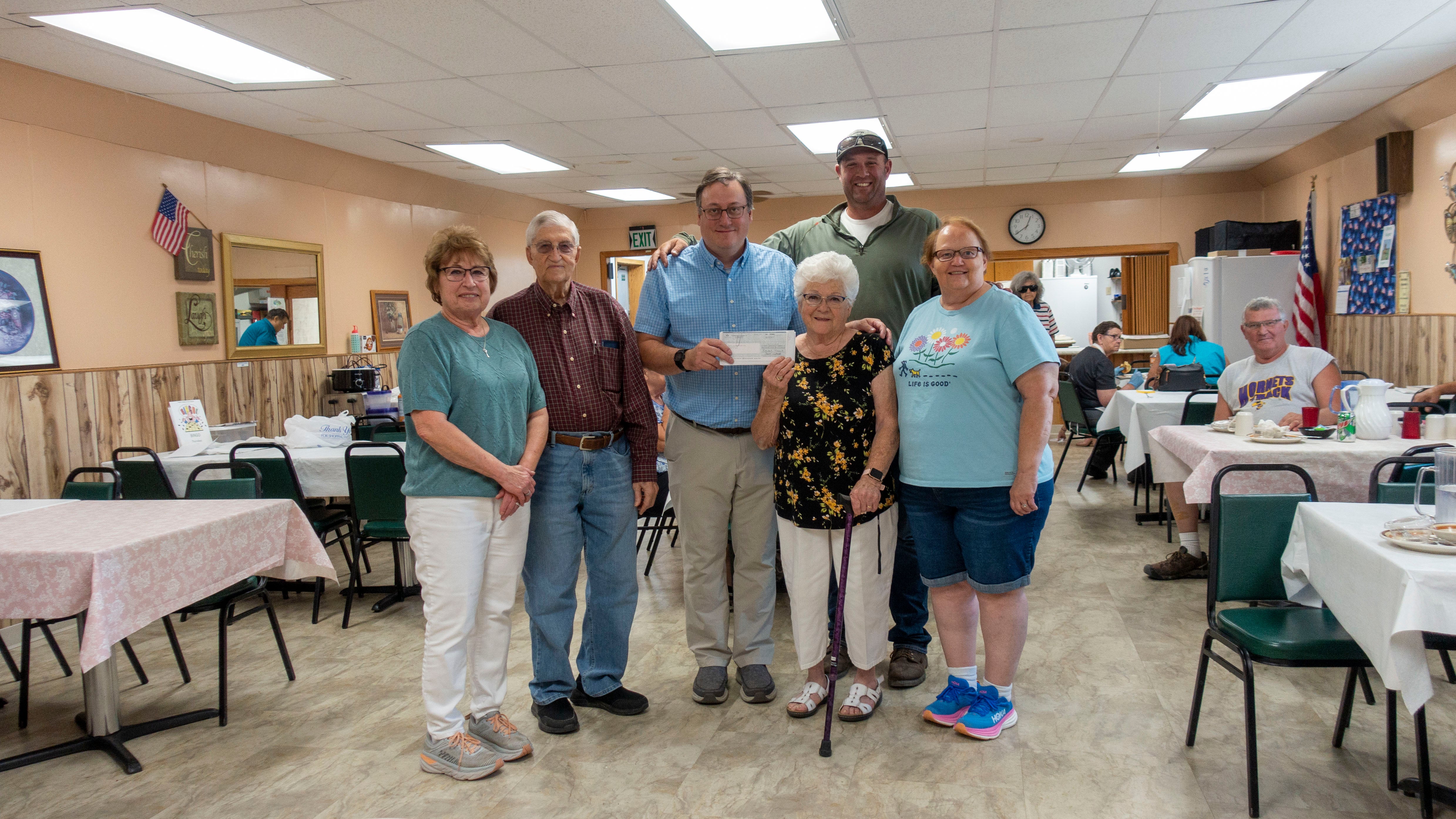 Good things are happening for the Harvey Senior Citizens Club that will soon move into a larger building with dreams of having more events to keep seniors active and involved in their community.
Verendrye Electric is helping their cause with a $7,500 donation through a matching grant program with its lender CoBank and power producer Basin Electric Power Cooperative.
"We really appreciate the donation," said Cindy Keller, club treasurer. "It will be put to good use."
The club recently bought the former Hornbacher's Café and is in the process of remodeling it. Work includes updating the kitchen, building a walk-in freezer, installing a handicap accessible front door and more. The plan is to make the move this fall.
The board has had some recent success in recruiting new members, having gone from less than 20 to about 95. You don't need to be a member to eat at the club, but there are some other benefits for the nominal fee required for membership. The community has also rallied around the club with cash donations and volunteering.
The club is also open to the public and people of any age can eat. Lunch is served every day at the club and meals are also delivered. Club officers were proud of a recent pancake and sausage breakfast that had good community support.
"We had young families lined up and waiting to be served," Keller said. "We made $1,500 clear for just three hours of work."
The club also has a partnership with James River Senior Center out of Jamestown which provides staffing for the cooks at the Harvey Club, transportation, utilities and some of the building costs. They provide 265 meals a week in the area around Harvey, with volunteers delivering meals to some seniors.
The club is more than just a place to eat a good meal. Their goal is to have more events for seniors and their families and friends. Secretary Judy Heilman said being more active is important because the club is the main place for social interaction for many seniors.
"Some of them are lonely and only have themselves," she said. 
The Club continues to fundraise for their building project. You can donate to the cause at any First International Bank in the state by making a deposit to the Harvey Senior Citizens Club.