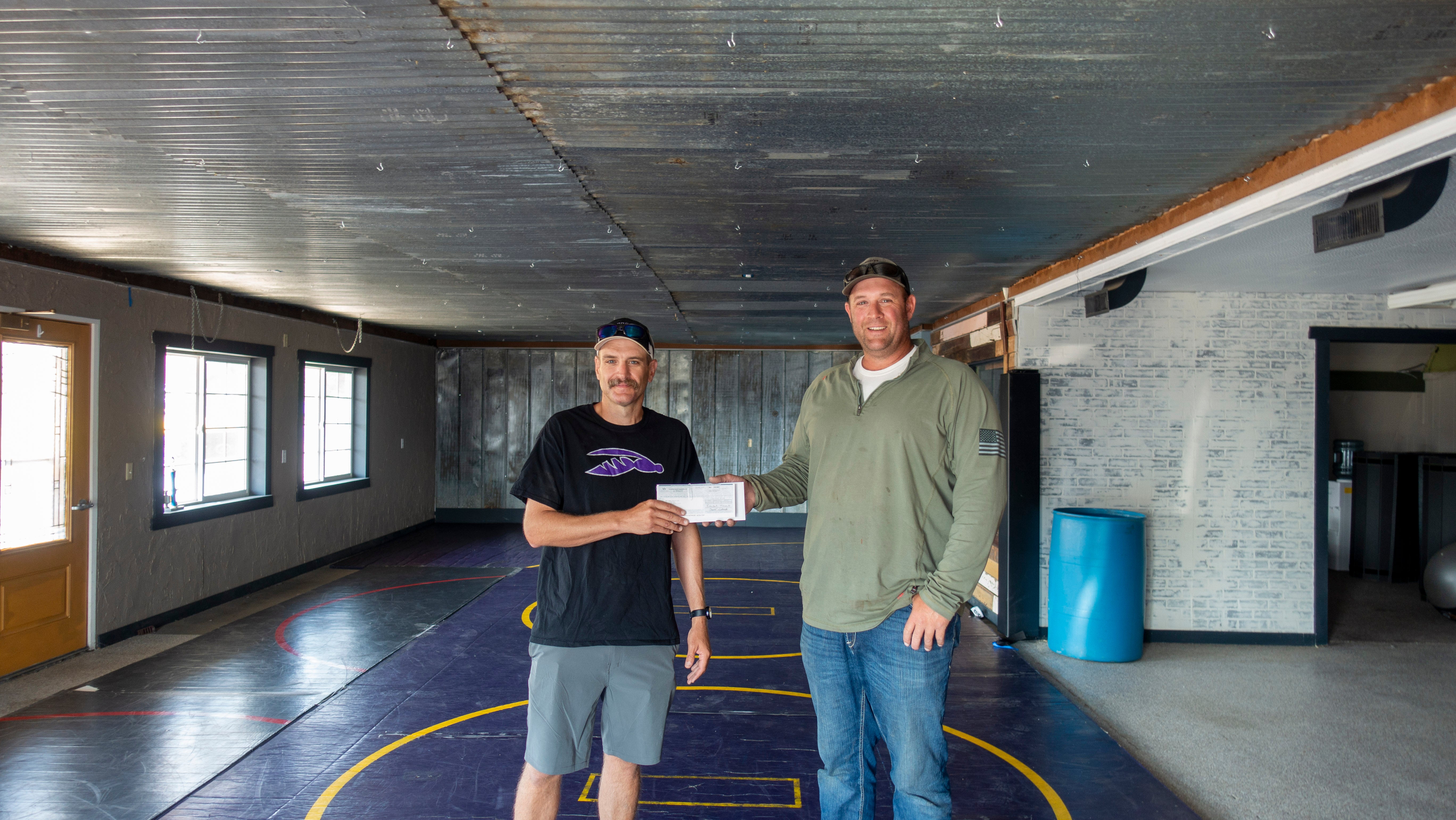 Kids will have more opportunities to practice wrestling in Harvey thanks to donations that allowed the Harvey SWAT Wrestling Club to purchase its own building.
The club raised the $87,000 to purchase the building and more to help with renovations. 
"I didn't think in a million years we would be in a building like this," said Kelly Hase, director and coach at the club.
Verendrye Electric is helping their cause with a $7,500 donation through a matching grant program with its lender CoBank and power producer Basin Electric Power Cooperative.
The Club wanted its own home because the kids had been practicing in the high school weightroom that is split with the wrestlers. Other athletes also used the area, making it difficult to have enough space and time to practice. The club has kids in Harvey and surrounding rural areas.
The building, a former thrift store, is located on Brewster Street next to Lautt's feed and Rental. In August they had a temporary area in the front where they had wrestling mats. The goal is to eventually make the front an area for parents to work out while they wait for their kids to finish practicing. There's a large area in the back that will provide a lot of space for wrestlers once it is remodeled.
Hase said the club has received a lot of help from business donating money and items, as well as people volunteering their labor to get the building ready.
"It takes a lot of power and a lot of people but we have been getting awesome support," he said.