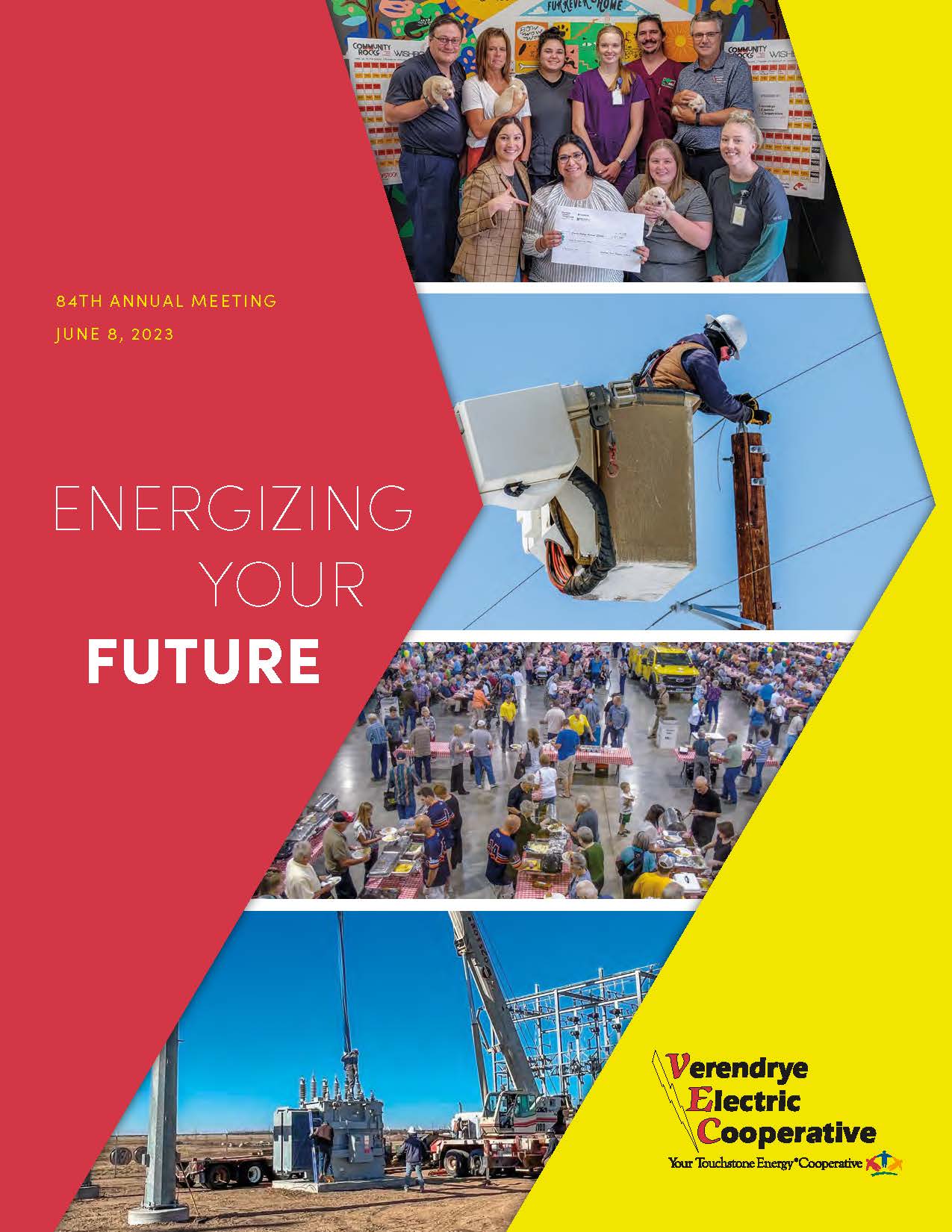 Mark your calendar for Verendye Electric Cooperative's 84th Annual Meeting on June 8 in the State Fair Center in Minot. Registration begins at 4 p.m. and the meal is served from 4:30 to 6:30 p.m. Entertainment starts at 5 p.m. and the business meeting starts at 6:30 p.m.
This year's theme is Energizing Your Future. You'll learn in the business meeting about how the cooperative is planning for a bright future, and of the improvements we've made to ensure your power remains reliable. You will also get to vote for candidates for the Verendrye Board of Directors. 
Entertainment
We are pleased to have the Heritage Singers headline the event this year. The Heritage Singers have wowed audiences for over 40 years with their vocal performances, which include a variety show each year in the Minot area. The group is comprised of some classically trained musicians, directors and singers, as well as people who just like to sing.
You will enjoy a free meal of meatballs and mashed potatoes with all the fixings, and ice cream bars.
Prizes
Several prizes will be given away, including a chance to win $3,000 cash or a consolation prize of $840 cash. The cash prize is given to a member who has to be in attendance at the time of the drawing. The $3,000 drawing is from all of the Verendrye members. If that person is not present the $840 consolation drawing will occur from names of registered members and will be given away to a member who is present.
A number of other prizes will also be given away to members who register at the meeting. Registered members will also receive a free kitchen scissor.
Kids activities and prizes
Kids will be entertained with bounce houses from Backyard Bounce Inflatables N' More. There will be a variety of bounce castles to appeal to all ages. Two bikes will be given away – one for a boy and one for a girl. Cotton candy will also be served.